Support load capacity
---

---
The capacities indicated here refer to a couple of supports with saddles that undergo the following loading test:
assembly of 2 slotted profiles, perfectly parallel, suitably fixed at 60 cm distance from each other and fixed to the wall according to the instruction;
fixing of 2 Fit Art supports to the slotted profiles at the equal height;
assembly of 4 saddles, two for each support;
positioning of a 70 cm length shelf on supports, equipped with saddles, with 5 cm overhang on each side;
positioning of the load centered on the shelf (the load is evenly distributed to simulate real application).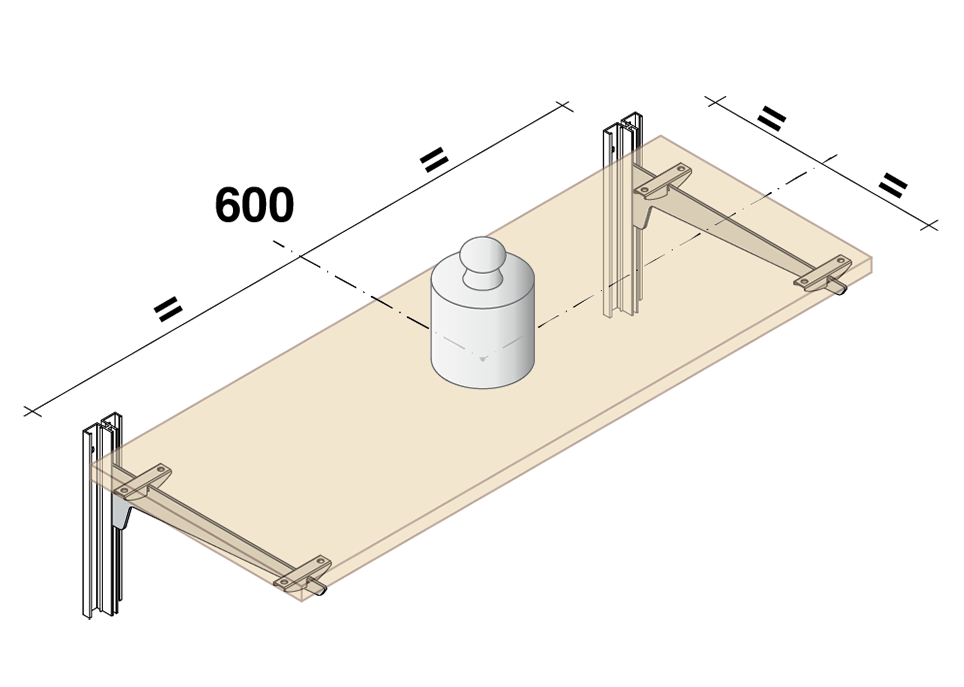 For the couple of supports that exceed the limit of 200 kg, imposed during loading test, the value 100 kg is indicated.
All other Fit Art supports without saddles need to be assembled according to the instruction procedure. The capacities indicated in the load chart are the half of the breaking load.
The loading capacities of all Fit Art products result from the synergy between the manufacturing processes and the items shapes. The slavish reproduction of our products does not determine the same standards of hardiness.